ButtLoad (short for Butterfly Loader) is created by Dean Camera.
Dean's project can be found on AVRFreaks.net, direct link
here
and on his
personal website
(link updated March 27, 2007)
On

this

page you can find the information to turn ButtLoadButterfly (BLBF) into a USB-device.
Download here the package with all necessary info:
BLBF-USB Package
With the release of version 2.1 (currently 2.0), this package will be included in Dean's release.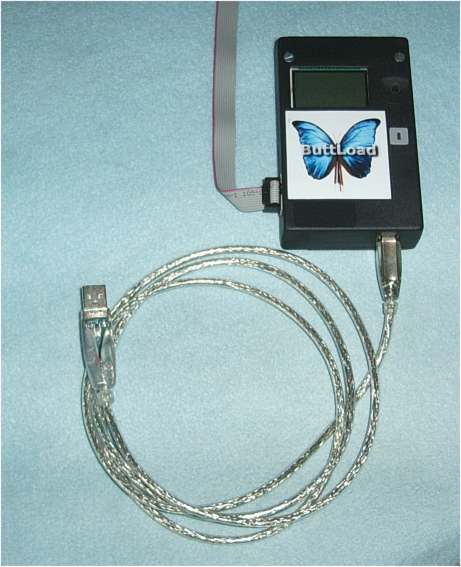 To make BLBF (RS232 or USB-version) work with 3.3V and 5V target-devices, some circuitry is necessary to protect BLBF from too high volatges.
Some protection against damage due to wiring-errors on the target-board is a good idea as well.
I did quite some tests with a simple, but effective resistor-zener-network.
(click to enlarge)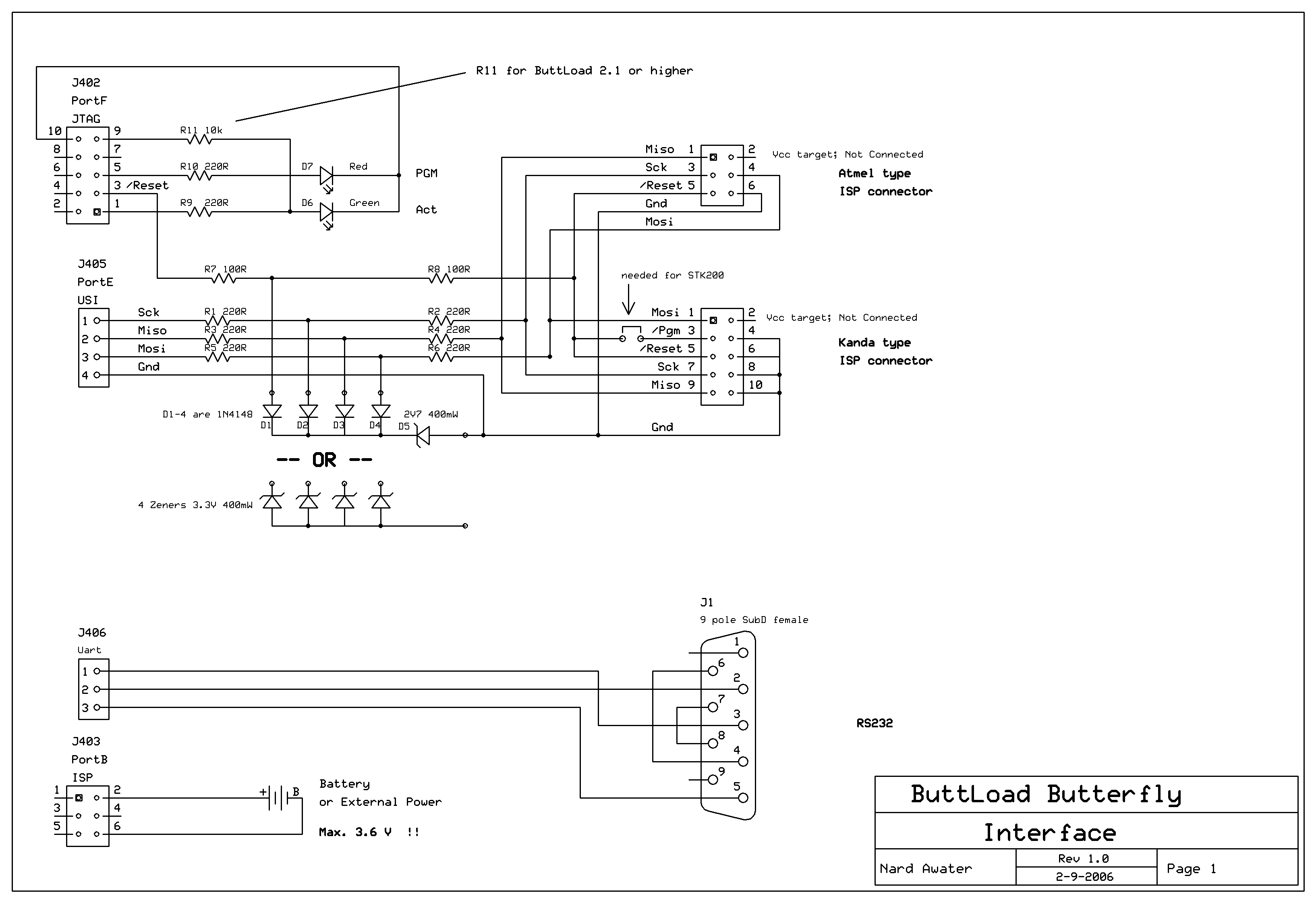 It works well on 3.3V targets, 5V targets, and even on STK200 ! For that to work, it was necessary to lower the value of the resistors in the reset-line.
The circuit protects BLBF against voltages higher than 3.4 V, and that's safe for the flash-memory on the Butterfly. The flash-memory is the only Vcc-critical component on the board.